Positive words like collaboration, active listening, empowerment, clarity, good communication and more thread through a just-released book, Lost in Logistics—A step-by-step guide to transform your board and get your ministry moving, by long-time pastor and church leader Robert L. Moss.
In his book, Moss introduces visionary policy-based governance: the pastor leads, staff manage, a single board governs and people minister. It is a system that focuses on mission and ministry. "What is God calling us to accomplish in this community to serve as Jesus would?" he asks.
With that biblical base, Moss presents detailed information that will guide a congregation away from the traditional endless committee meetings toward a ministry team approach. A single board governs, rather than manages. There's a shift from thinking about day-to-day operations of the church to its scripture-based (Matthew 28:19) overall mission of spreading the gospel and teaching others to obey Christ's commands. Gifts and abilities within a congregation determine specific ministries, Moss says.
Through charts, examples, stories, references to other experts and more, this experienced church leader shows, rather than just tells, how policy governance can free a congregation to pursue its mission with a new focus, new creativity and a resulting new joy.
No longer will the leadership board find itself bogged down in finances, like approving the purchase of lawnmower blades, Moss light-heartedly notes. People will feel free to use their talents to pursue ministry and serve God rather than wading through red tape.
A culture of mutual trust thrives, Moss says, in a collaborative approach that values input and perspective in decision-making.
In one of many biblical references, the writer cites Exodus 18:18, the words of Jethro to his son-in-law, Moses: "You're wearing out yourself but you're also wearing out the people in the way you're making decisions." He uses that scripture to reinforce the need to change the standard process of routing decisions through boards and committees.
The author, while enthusiastic in his approach to policy-based governance, doesn't ignore the difficulties of moving too fast, of inadequate communication, of failing to clearly explain changes that could leave some feeling uneasy and uncomfortable. He offers suggestions to deal with such issues.
This practical book is easy-to-understand with practical applicable tools. Moss is detailed and specific, down to suggesting quarterly, rather than monthly, meetings of the governing board and the need for outside expert legal advice in drafting bylaws. Sample bylaws are provided in two appendixes as guidelines for congregations moving to policy-based governance.
For any congregation considering a switch from multiple layers of committees and boards to one centralized visionary governing board with a pastor that leads, a staff that manages and people who minister, this recently-released book from Warner Press is an ideal guidebook. It's upbeat, yet honest. And for congregations, empowering.
Learn more about Lost in Logistics and download a sample chapter.
---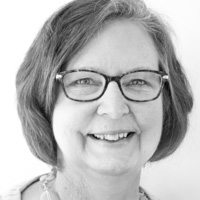 About the author: Audrey Kletscher Helbling attends a southern Minnesota church which switched several years ago to visionary policy-based governance. She's seen first-hand how her brothers and sisters in Christ can now move quickly with ministry ideas rather than wait through the slower process of committee and board approval. The change, however, did not come without some initial trepidation within the congregation.