About Warner Press
Our goal is to equip the Church for ministry.
We strive to help churches and Christian organizations communicate better within their walls, encourage spiritual growth and biblical literacy, and share the hope of Christ and the good news of the gospel with a broken world.
Warner Press publishes and distributes Christian products worldwide, including ministry resources, church supplies and bulletins, kids' books and greeting cards. We also own and produce artwork by the artist Warner Sallman, which includes some of the most recognizable images of Christ known throughout the world.
We are located in Anderson, Indiana and operate as a not-for-profit organization.
Mission
Our mission is to equip the Church to advance the Kingdom and give hope to future generations.
| WELCOME | WORSHIP |
| CARE | GROW |

History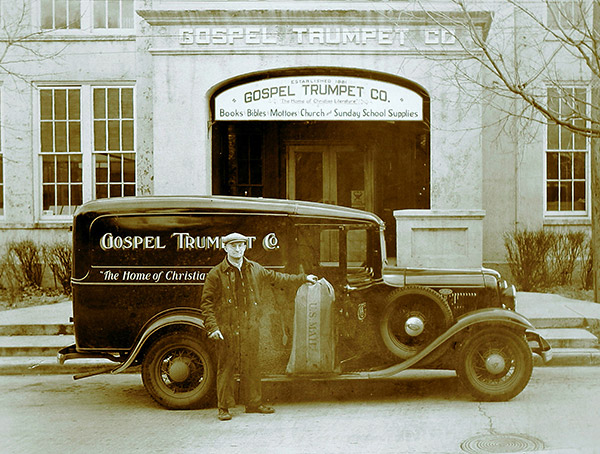 In 1881, Daniel Sydney Warner first published The Gospel Trumpet, a new religious periodical. The Gospel Trumpet Publishing Company was established as the voice and publishing house of the Church of God Reformation Movement. The movement was founded on Christian unity and holiness.
The Gospel Trumpet Publishing Company was located in several cities before its final move to Anderson, Indiana in 1906. The publishing company, whose name was changed to Warner Press in 1963, was the center of the Church of God Reformation Movement.
Through the years, Warner Press expanded in size and product offerings to include many Christian gift and stationery items. In 1996, the decision was made to refocus our purpose.
Today, our mission and product offering center on meeting the needs of the Church. Warner Press provides and distributes church and ministry resources, children's products and greeting cards for our partners in ministry.
Located in Anderson, Indiana since 1906