I've been a mom for 32 years now. And, as Mother's Day approaches, I think about my three children. Yesterday they were toddlers and teens. Today they are independent, grown adults—one with a daughter of her own—and living in places stretching from Minnesota to Boston. How did that happen? Snap. Grown and gone.


No matter your stage in life, whether young mom or aging mom, young dad or aging dad, or not even a parent, May marks the time to celebrate motherhood.
We all have moms, some living, some not. Maybe yours wasn't the best. Maybe yours was the mom everyone wanted to be around. Maybe yours was an ordinary mom who met your basic needs with lots of love and nurturing. No matter her qualities, her flukes, her strengths, her methods of parenting, she was/is still your mom.



During May, take time to honor your mom in memory or in real-life. Page through a photo album. Make a phone call. Send a card. Plan dinner out. Give her flowers. Hug her. Simply be there, whether in spirit or in reality.



Uplifting, encouraging and appreciative words matter most to moms on Mother's Day and everyday really. I treasure every card my kids choose for me, every loving word spoken. Warner Press recognizes that, too, and offers a wide range of faith-based products—from greeting cards to bookmarks, devotionals and more—to show your mom and all the mom types in your life just how much they mean to you.



In recent years, my church has given devotionals, journals and even chocolate to moms on Mother's Day. I appreciate that my church family recognizes the blessing of mothers. Additionally, something as simple as a Mother's Day-themed church bulletin with the message that A mother is a circle of love around us hand-fashioned by God shows appreciation. How sweet those words or those of I Thessalonians 1:2. We give thanks to God always for you.



As a mom and a wordsmith, I delight in such words of affirmation. I am valued not only by God but by others. Being a mom can be simultaneously joyful and difficult. And even though I'm at the phase of life where mothering is more indirect than direct, I remain still a mother. I continue to pray for my children, to connect with them, to encircle them in my love. From Minnesota to Boston.



In Proverbs 30:28, we read, Her children arise up, and call her blessed. How uplifting those words. This Mother's Day consider that Bible verse as you remember and honor the women in your life who fit the definition of "mother."


---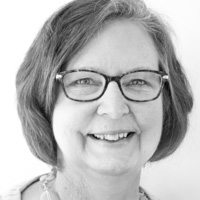 About the author:
Audrey Kletscher Helbling is a writer, mother of three and grandmother of one who writes from her home in southeastern Minnesota. One of her favorite Mother's Day memories is of her then 4-year-old daughter plucking and selling dandelion bouquets to people passing by their home.